A Bouquet Of Flowers Or A Single Flower Petal: Which Has More Value?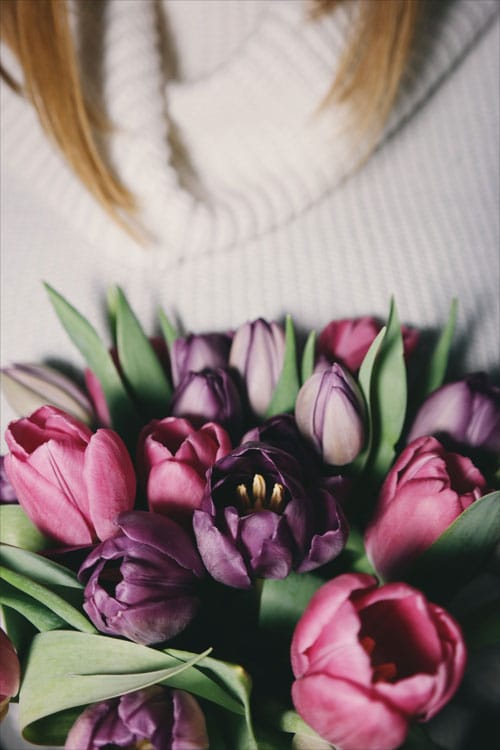 Its often wondered if a bouquet of flowers has more sentimental value than a single flower petal. We unveil which one has more sentimental value.
Keyword(s): bouquet of flowers
When it comes to flowers, what's more sentimental to you? A bouquet of flowers or a single flower petal?
The first answer may be a flower bouquet since it has more flowers—the more flower petals, the merrier.
But that's not always the case. Read on to learn what people's flower preferences are!
What's Your Love Language?
Everyone has one may way to express and receive love: quality time, physical touch, through words, acts of service, and gifts.
So someone who values quality time may feel most loved and sentimental about the quality time they share with their special someone pressing the single flower petal.
Whereas the person who values showing and receiving love through gifts may be most sentimental about receiving or giving a flower bouquet delivery.
If the one flower petal is in a well-thought-out, beautiful card, the person who values words may be most sentimental about this over flower bouquets.
Is There Meaning Attached to the Single Flower Petal or Bouquet of Flowers?
For instance, in Japan, the cherry blossom is a symbol of the beauty and fragileness of life, according to the Huffington Post.
To someone who's Japanese or was raised in or deeply appreciates Japanese culture, a single cherry blossom petal may be more sentimental than, say, a bouquet of red spider lily.
As Culture Trip states, red spider lily in Japanese culture signifies a final goodbye—legend has it, according to the article, that it grows when people part ways indefinitely.
So, getting your special someone a bouquet of red spider lily may not be in your best interest.
What's the Occasion?
Do you randomly feel an outpour of love and sentimentality for your significant other? Or is your wedding coming up and you're wondering what flowers to get?
In the first scenario, a single flower petal may be appropriate—even more sentimental than the bouquet of flowers, if presented sweetly with a card or a book, or tucked away in your significant other's glove compartment as a sweet surprise.
In the second scenario, a single flower petal would definitely not be appropriate or likely even appreciated. Traditionally, there are many flower bouquets at a wedding, and a single flower petal would not cut it—(of course, there are always exceptions).
What we're trying to say, it depends on the occasion whether a single flower petal is more sentimental versus a bouquet of flowers.
The Takeaway: It Comes Down to the Individual
Ultimately, whether a single flower petal or a bouquet of flowers is more sentimental is up to the individual.
Some may choose a single flower petal because of their love language or the occasion while another person may choose the flower bouquet given the culture.
No matter what, if you do receive the best bouquet of flowers, snip the ends of the stems and cut off any thorns (to avoid a poke).
Have any other best bouquet of flowers tips to add? Which do you choose? A single petal or a bouquet of flowers? Leave a comment!